SEO Glossary Recommends:
Recently Added Terms
Ads
us to see your advertising here.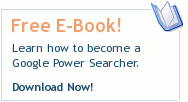 Brain Teasers
Mod_rewrite
A module or plugin for Apache web servers that can be used to rewrite requested URLs on the fly.

It supports an unlimited number of rules and an unlimited number of attached rule conditions for each rule to provide a flexible and powerful URL manipulation mechanism. Which can be used to offer both search engine friendly URLs, thus increasing indexing chances for a dynamic database driven website.